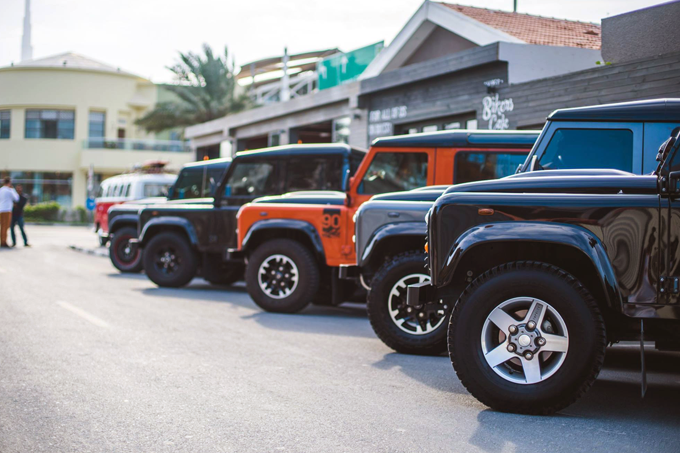 DEFENDER OWNERS MEET
As part of its car meet series, Biker Café gathered a number of Land Rover Defender owners at its Dubai outlet, offering an opportunity to Defender aficionados to display their prides and meet other people who share the same passion for the iconic off-roader.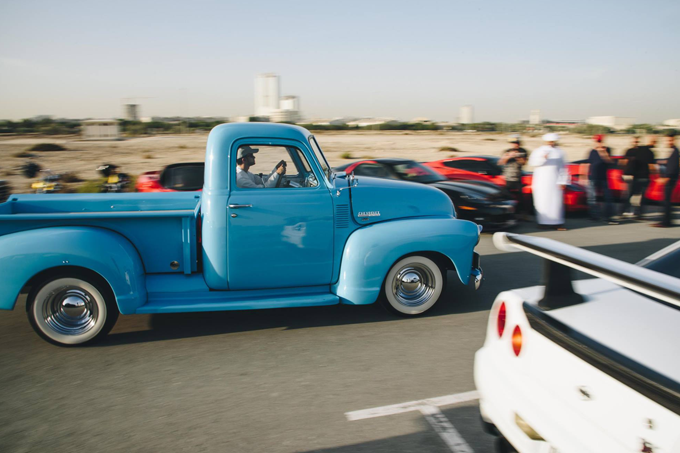 RIDE & BBQ NIGHT
Yet another inspired meet & drive event, with a large selection of classy rides meeting on the outskirts of town and driving to Bikers Cafe for the pre-New Year BBQ Night. Several surprise appearances by some of the city's finest rides who joined en route to Jumeirah.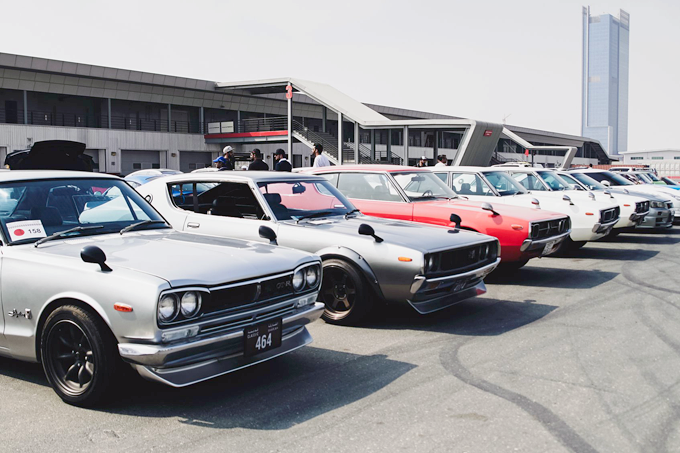 RENDEZVOUS 2
Spearheaded by flat12, this was by far the largest in our series of car meets. Set at the car park of the Dubai Autodrome, Rendezvous 2 attracted over 200 displays and a record crowd. The varied display covered every imaginable niche, from rare Euro classics, through to a fine selection of muscle, customized restomods, iconic Japanese classics, supercars, exotics, tuner cars and off-roaders.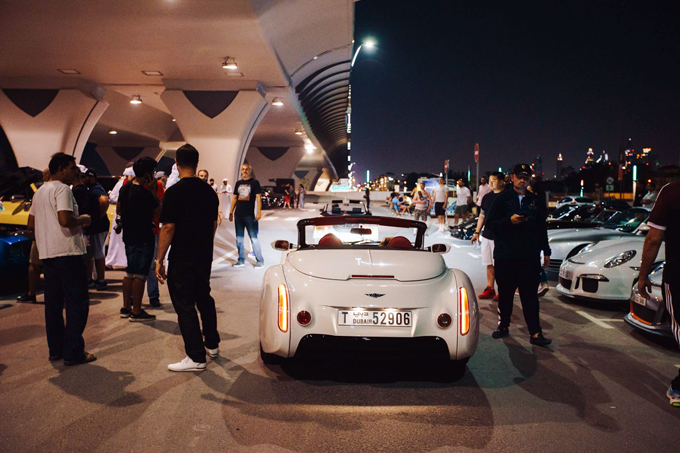 RENDEZVOUZ
Bikers Cafe, Atelier 68, Flat 12 and Yumtingz joined hands in delivering another classy event in an iconic new location with one of the best views in town. The parking under the new Canal bridge hosted a fine selection of exotics, classics, muscle and custom cars, to the delight of the city's petrolheads.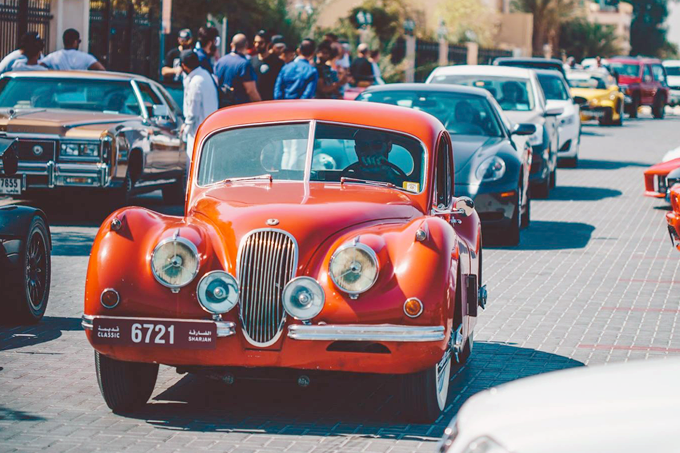 AUTOMOBILI E CAFE
Very proud of our first meet & drive event, from the beach behind the Sunset Mall in Jumeirah all the way to the Last Exit, Al Qudra in a convoy of Italian made cars. From Lamborghinis to Fiats and those who just appreciate artigianale italiana, this was a memorable event with some of the city's finest cars. Brought to you in collaboration with Atelier 68 and Flat 12.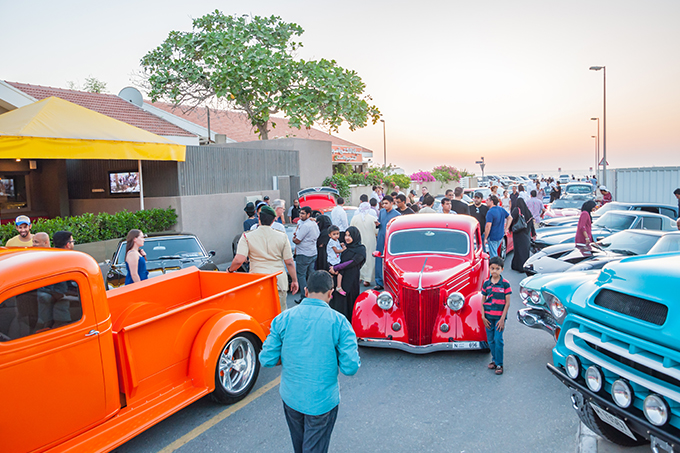 Jumeirah Cruisin Event
AirWerks engage in organizing car related events for individuals, clubs, corporate clients and event organizers. From the grassroots and street events to providing support for full fledged regional and international events, we deliver exciting concepts and displays.